On May 24, the 16th (2023) SNEC International Solar PV and Smart Energy Exhibition, the most influential PV exhibition in the world, was grandly opened. In the background of energy transition, more than 3,000 companies gathered here. As a professional energy storage inverter supplier, Inhenergy brought the latest household energy storage and grid-tied series products to Booth 106/107/108 in Hall N3. The products are showing the latest technological achievements for customers.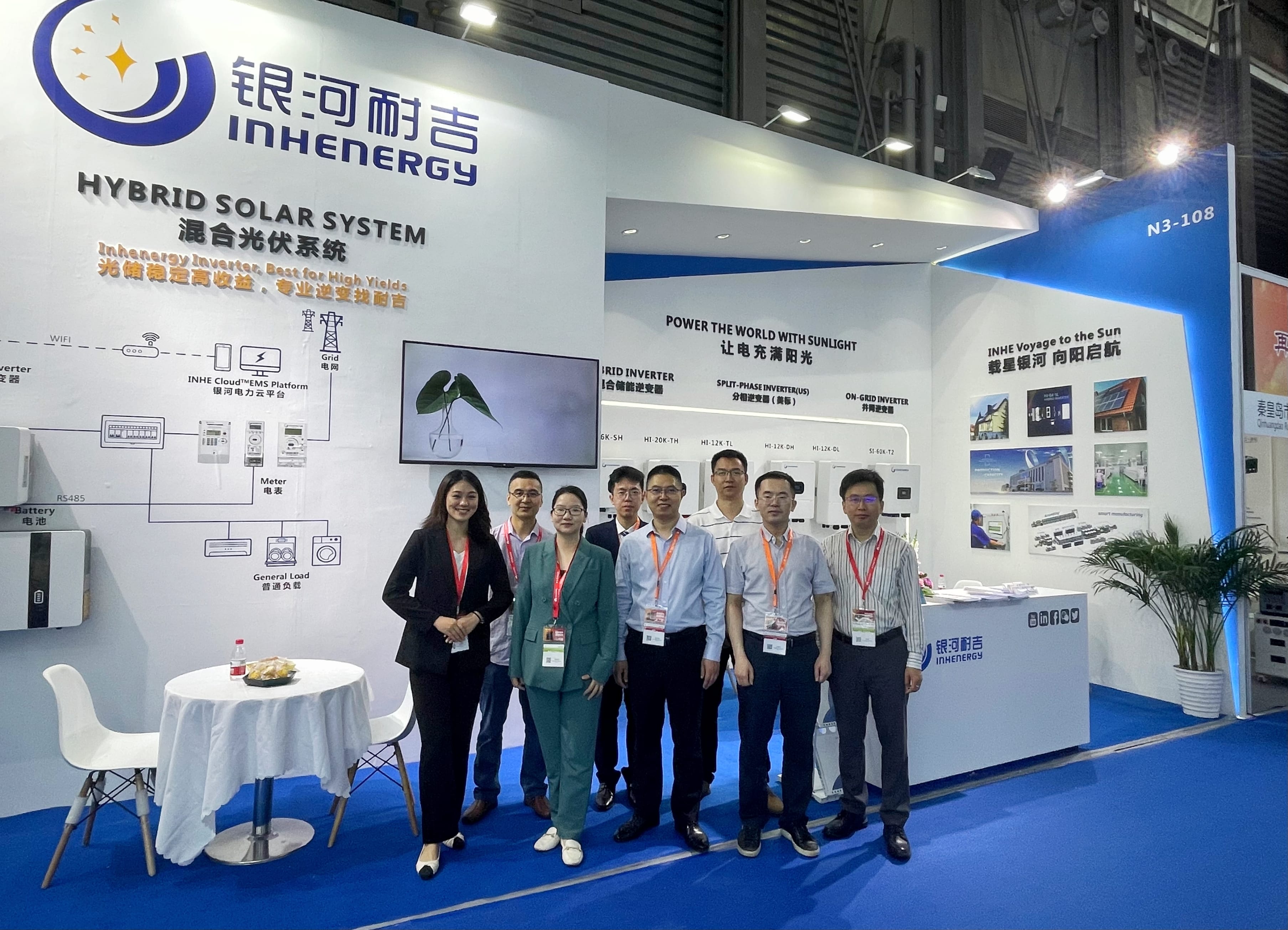 IEA has announced its largest ever renewables forecas, the report predicts that by 2027, the installed capacity of global renewable energy power generation will increase by 2,400 GW. On the second day of the SNEC exhibition, the booth of Inhenergy was still full of people, attracting many customers to drop by and interact.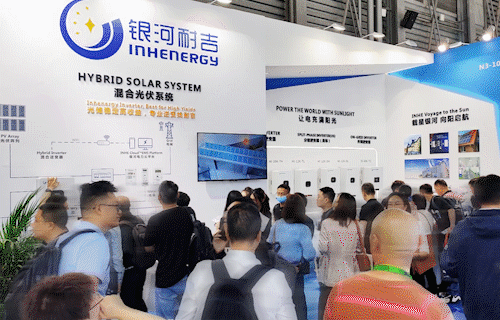 Inhenergy household energy storage series inverters cover power from 3 to 20kW, are small in size, light in weight, easy to install, and low in transportation costs; they support generator interfaces, and have multiple modes such as peak-shaving and valley-filling and self-use to avoid long-term timely power outage; meet IP65 protection level, adapt to various extreme environments; power switching technology less than 10 ms, seamlessly connect important electrical equipment to avoid the impact of power outage; support WiFi/GPRS, App real-time monitoring and Web control, save worry and effort .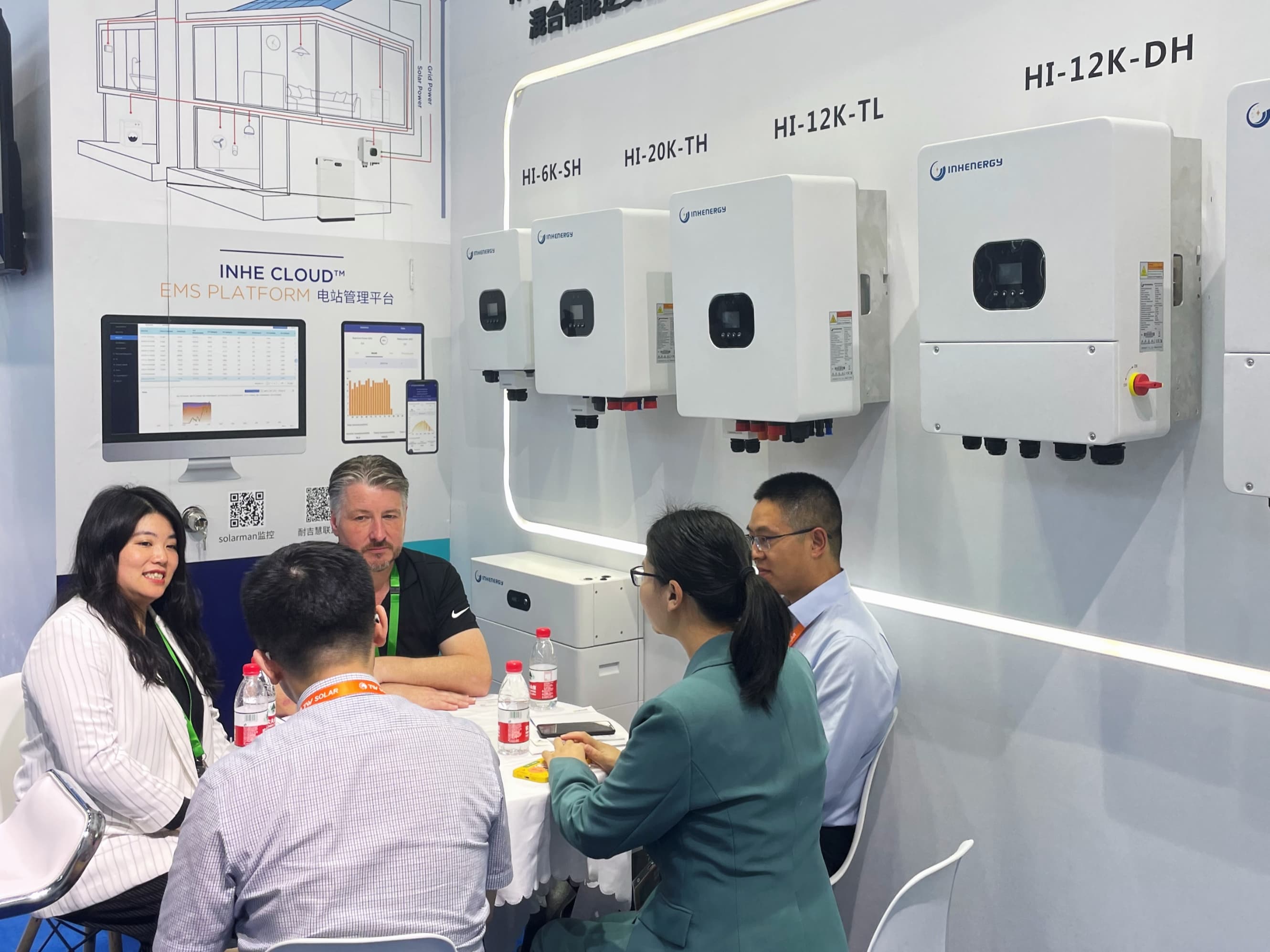 Inhenergy's new generation of 60kW grid-tied inverter is lighter in weight, more powerful in function, and perfectly compatible with large and small power components, it can be adapted to the latest 210mm high-power PV panels ; it adopts board plug connection, cancels the connection of cables, and has stronger reliability; film capacitors replace traditional electrolytic capacitors, and the service life is longer. Smart, efficient and reliable solar inverters are ideal for green and net-zero power generation.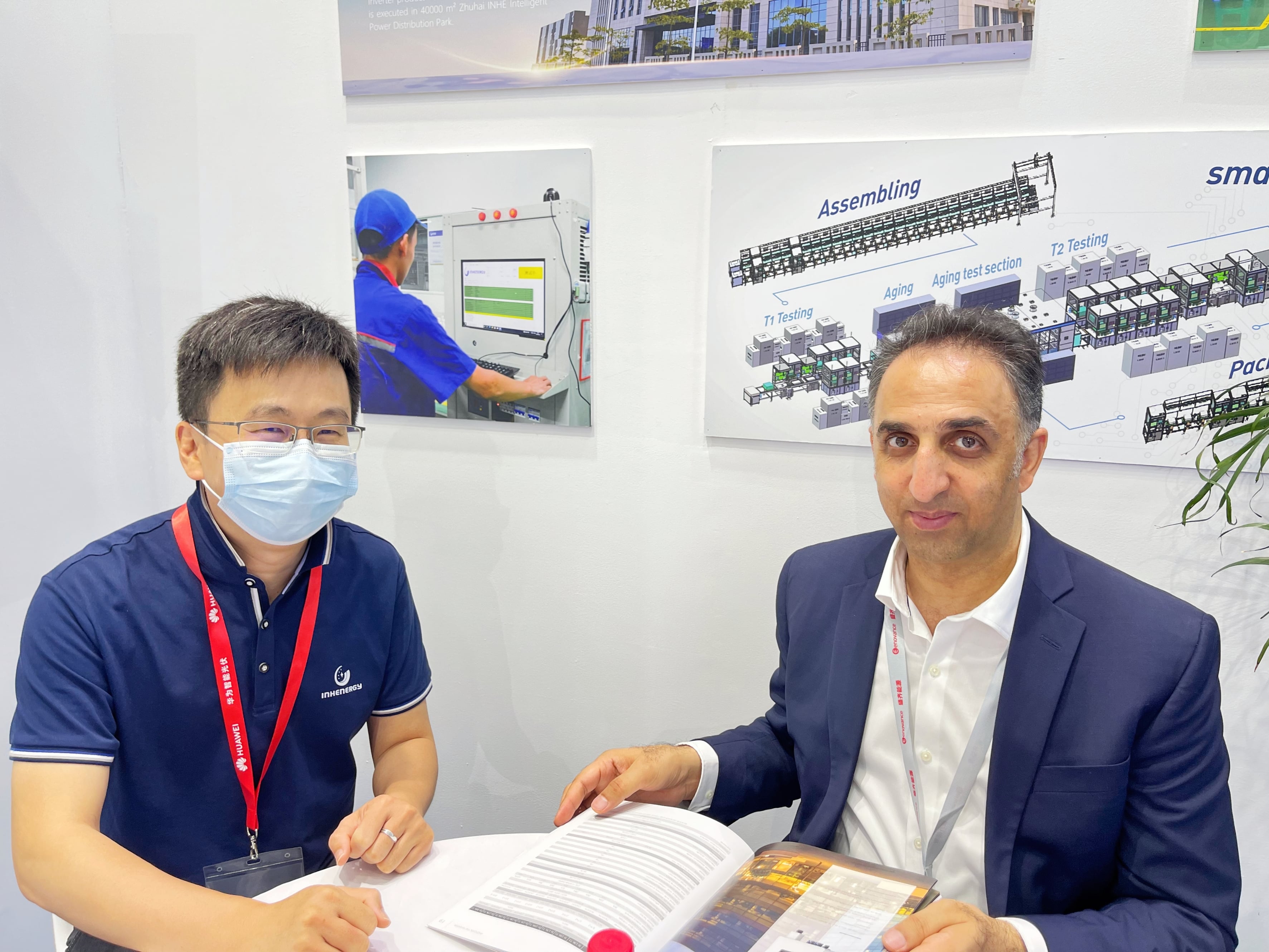 Inhenergy strive to power the energy transition and achieve a greener future. By 2022, Inhenergy has delivered a total of 1.2GW+, with a footprint in lots of cities, helping customers to enjoy a low-carbon life. Inhenergy will continuely attend global exhibitions, next stop, let's meet in Germany.