INHE EMS PLATFORM
INHE EMS & INHElink APP monitor system provides you a clear overview of how your PV plant、Energy storage system works. INHE EMS PLATFORM satisfies all-round monitoring requirements such as grid-tie, off-grid and storage systems.Users can grasp all your data, including production, consumption, grid and batteries status from a glimpse of energy flow chart. With full-on visual experience, user-friendly data display and all-round monitoring functions, INHE EMS PLATFORM makes smart energy management easier for everyone.
IOS/Android
Higher Yield - By data analysis and parameters setting, obtain the best economic benefits.

Intuitive Display - Panorama to present the whole electrical layout and energy flow.

PV Asset Guard - Timely and multi-alert to safeguard inverters, panels and batteries from abnormal risks.

Flexible Management - Customize various parameter, alerts settings, data update frequency.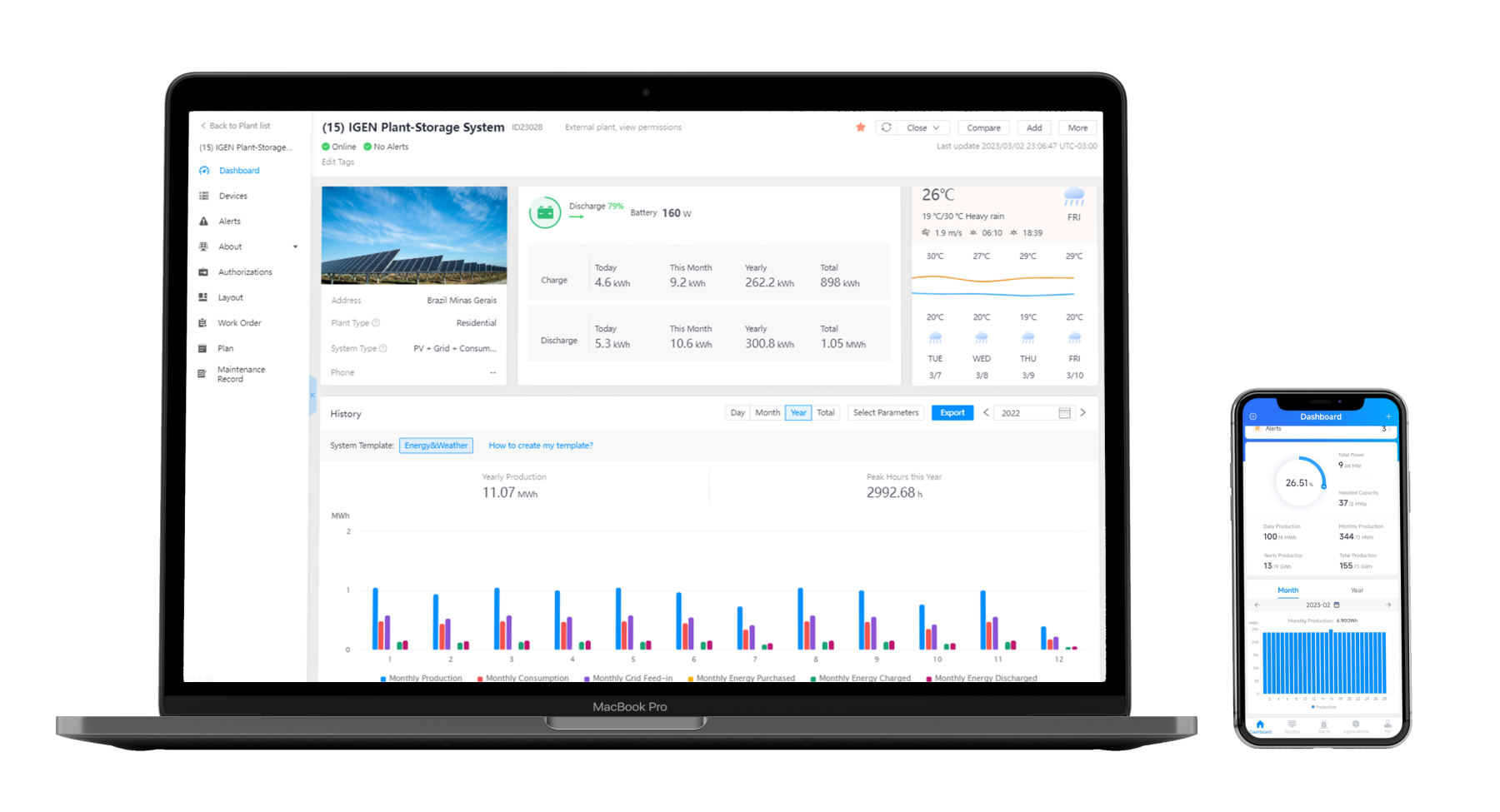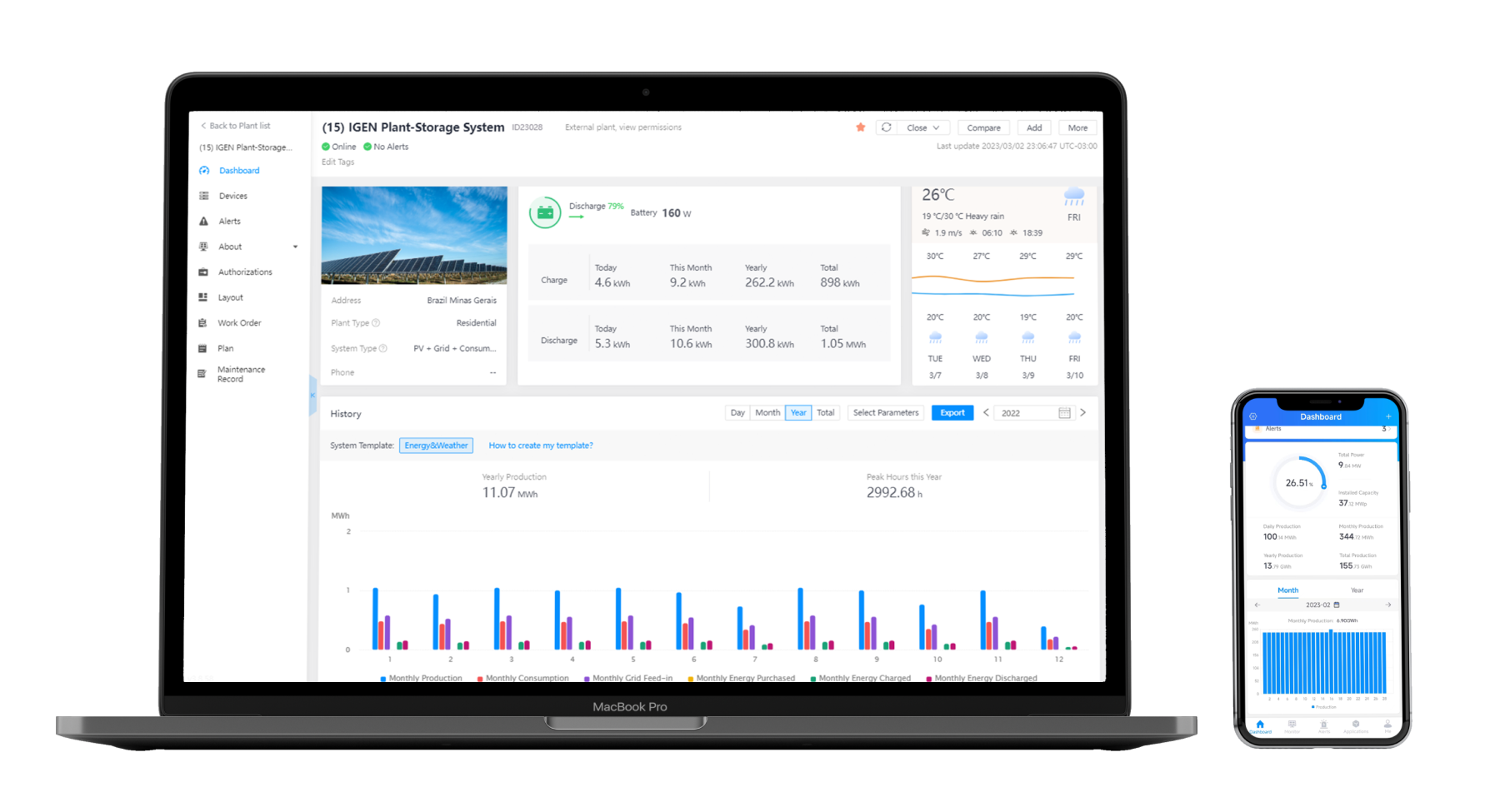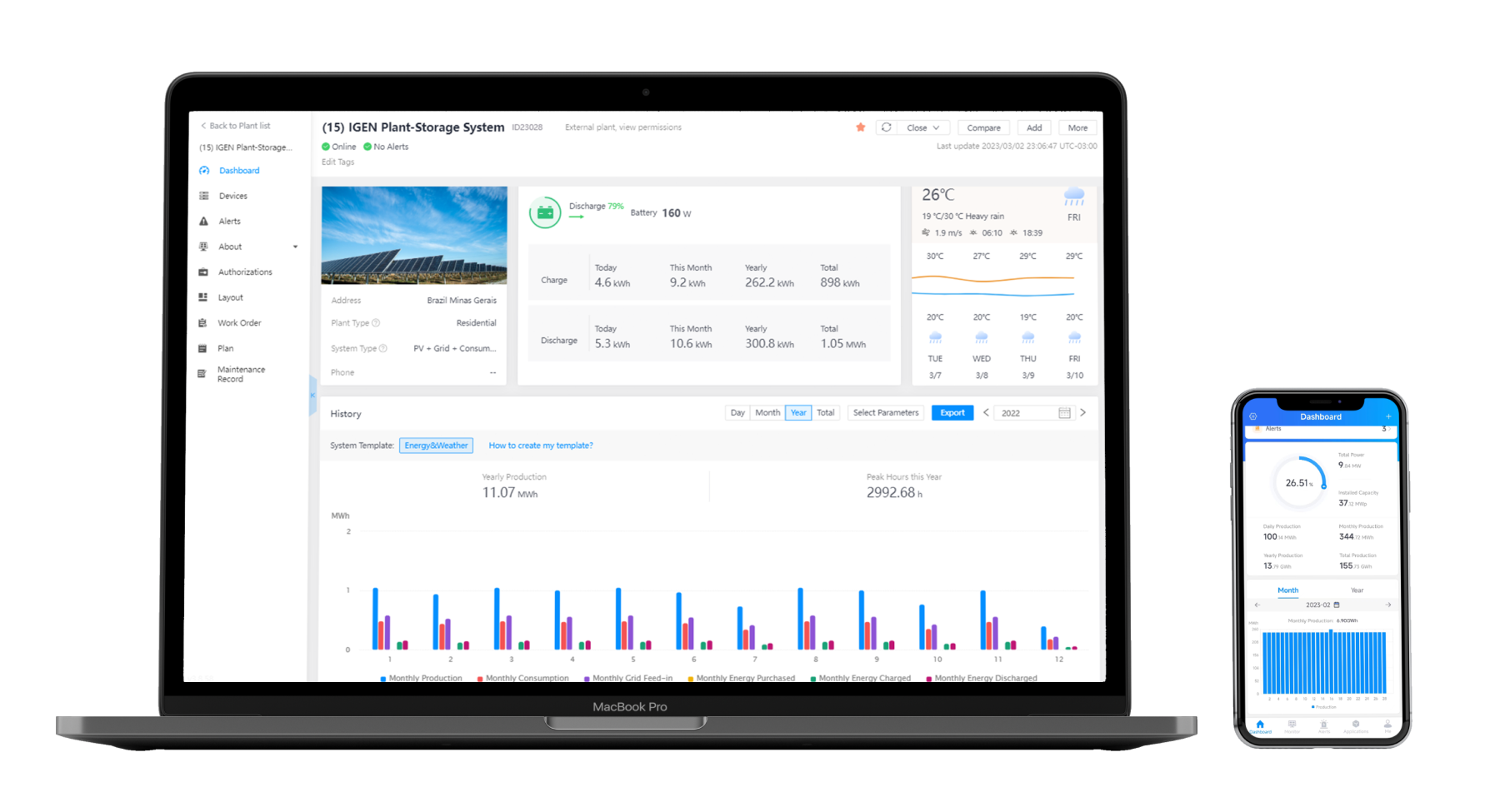 INHE EMS PLATFORM help you solve problems
Secure and reliable connection and communication capabilities

Integrated monitoring and comprehensive visualisation

Support for remote device control and parameter setting

Statistics and analysis of string inverter faults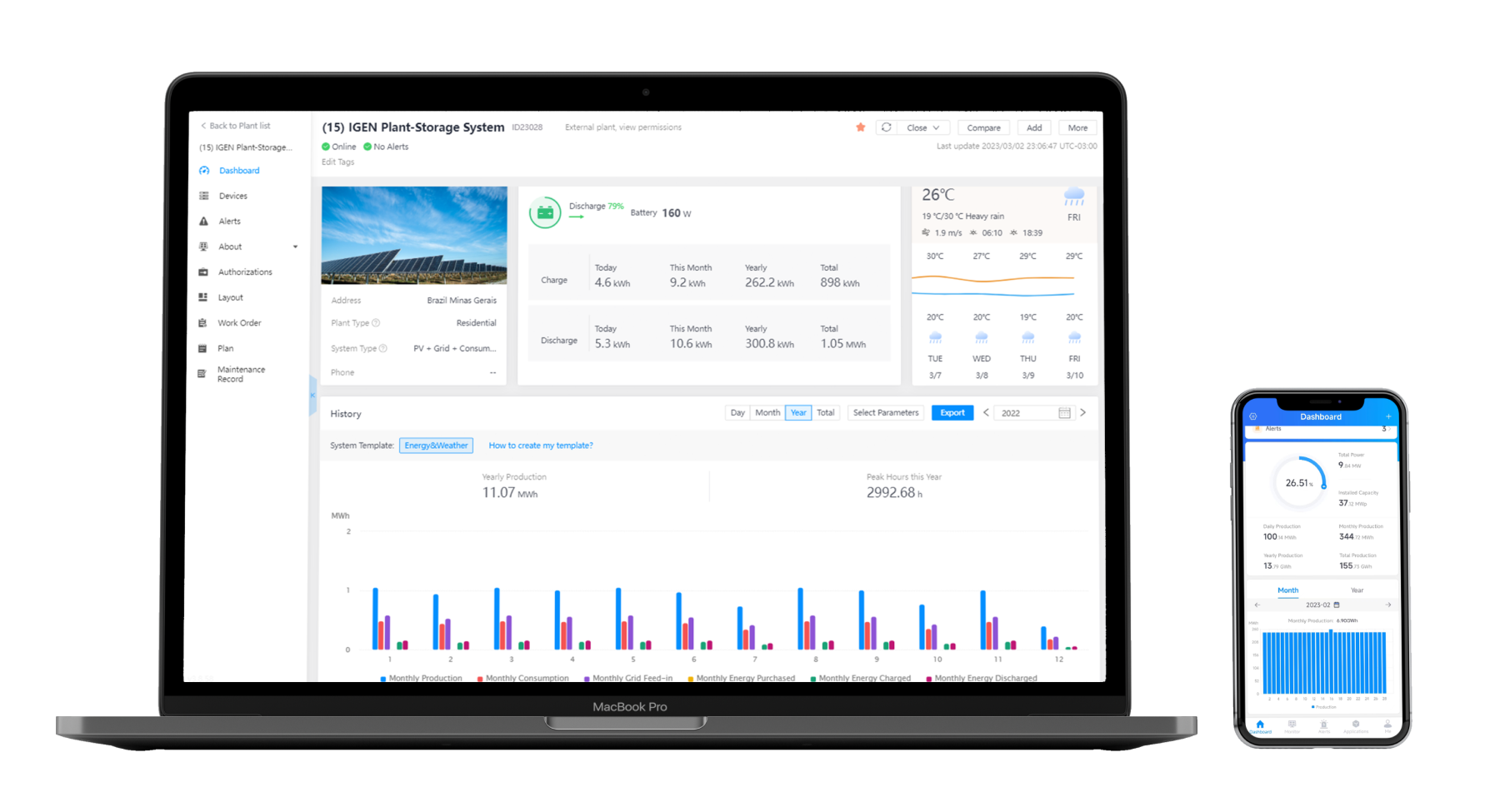 Convenience, safety and integration
Fast station building and equipment binding

Safe operation and traceable information

Platform support for household, commercial and industrial rooftops
ENERGY STORGE SYSTEM SOLUTION

Inhenergy's PV system and storage unit allows you to enjoy stable and low-cost electricity all day long. The solar panels create a lot of power during the day and store it in the batteries, so you can use it at night. No more power worries.




RESIDENTIAL PV ON-GRID SOLUTION

In addition to providing you with the freedom of electricity, Inhenergy's residential PV on-grid solution is a visionary investment that brings you real income by selling your excess electricity and making every dollar count.

COMMERCIAL PV ON-GRID SOLUTION

If you have a large site, then Commercial PV On-grid Solution is the right choice for you. Inhenergy will take care of the entire process for you, and with a 10 year long quality guarantee, you can get a high-yield PV solution easily.